Speaking of the Ukraine...
Who was?
I was, it's strange if the enemy hits you with a cruise missile it's counted as a loss for them but it sure isn't a gain for you.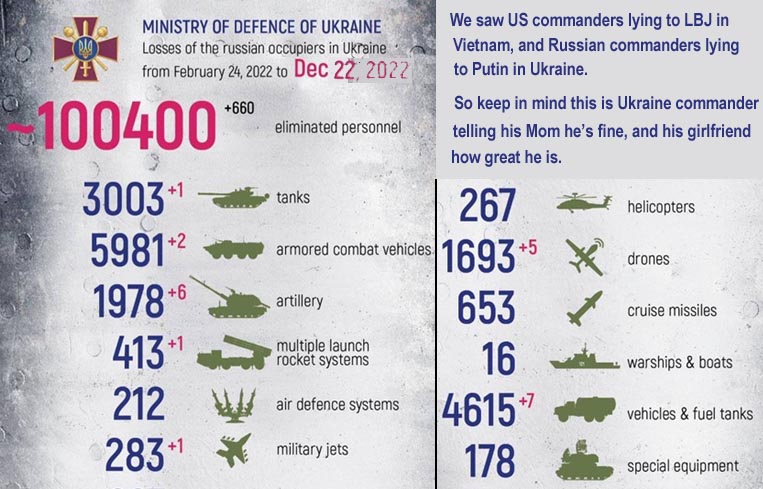 Last edited by xoxoxoBruce (1/01/2023 12:57 am)
---
Freedom is just another word for nothin' left to lose.