The Silver Dog with the Golden Tail

It seems these days the party planks don't mean much and are pretty vague in the first place.
So are campaign promises because it's Congress that does the real damage... er, makes the laws.
Every election finds us fighting more and more over bogus claims and non-issues.
Looks like, oh look over there I'll watch you wallet for you.

We're coming up on 250 years old but what were the elections like in the past, say half way.
The 1896 United States presidential election was between Bryan (silver) and McKinley(Gold).
McKinley, backed by businessmen, professionals, prosperous farmers, and skilled factory workers spent
$3.5 million ($113,206,667 today) and won 7,112,138 (51.1%) to 6,510,807 (47.7%).
The tail wagged the dog.
National democratic Party J.M.Palmer 0.93%.   Prohibition Party J.Levering 0.33%.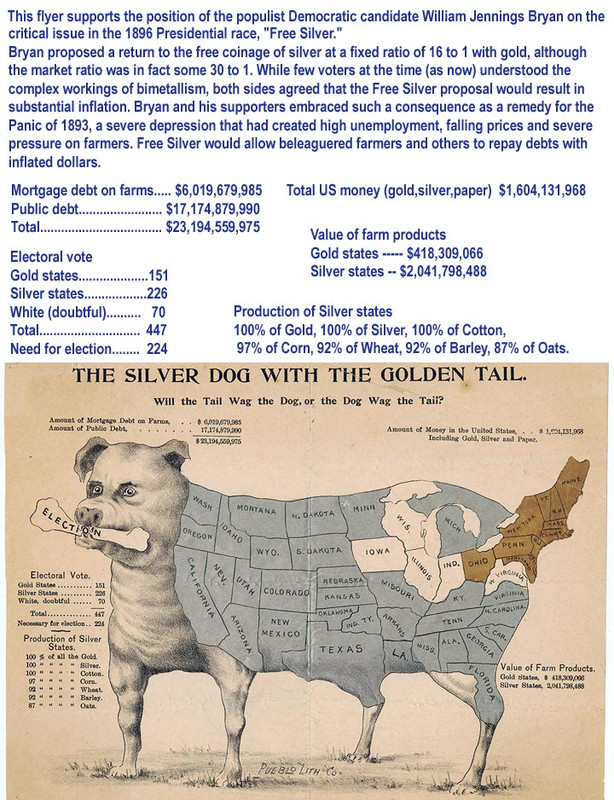 ---
Freedom is just another word for nothin' left to lose.