Not old money as in Rockefeller, or Vanderbilt, but old US currency. A lot of the details in the design of the bills had been dictated by the political arguments at the time.
On the backside of the 1918 series US $500 Federal Reserve Note is an engraver's nightmare.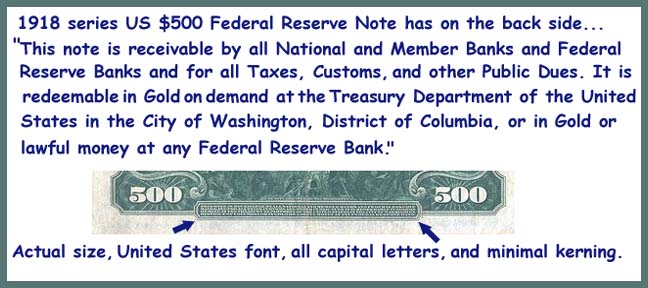 I would love to see one in person to really see how hard it is to read. I'd bet a strong glass would be needed.
You could get Gold at the treasury in DC, but it's not clear if you have a choice at Federal Reserve Banks.
It says Gold or lawful money but doesn't say whose choice it would be.
 
---
Freedom is just another word for nothin' left to lose.