Re: Food is good, but what are you drinking?
The receipt said "your insurance saved you $5443.65."

Works out to over $180 a pill (caplet), which is for a 400mg caplet (pill), which is more in line with the 100mg price of $20-$30, at the link.

Not exactly, but closer.

May be that the insurance required the generic, maybe that's how they saved me money.  Idk, and I don't care long as I'm not paying out of pocket for it.

ETA:  OK, I missed the amount by a smidge, but: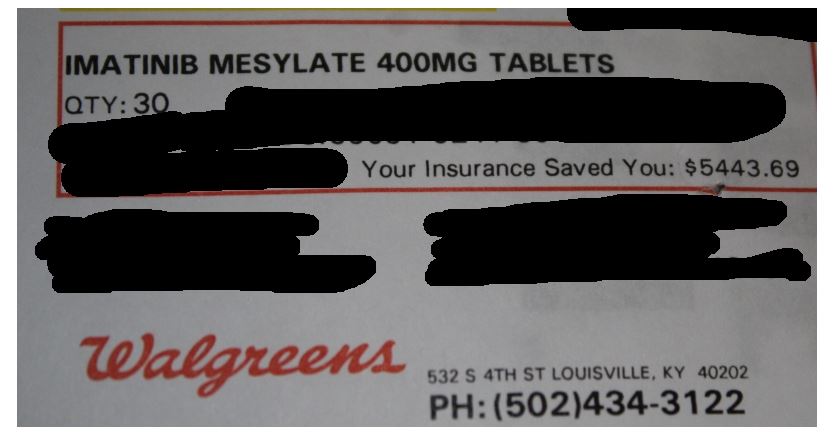 When you figure it out, let me know.
Last edited by TheNeverWas (5/05/2022 8:12 pm)
---
These statements have not been evaluated by the FDA, EPA, FBI, DEA, CDC, or FDIC. These statements are not intended to diagnose, cause, treat, cure, or prevent any disease. If you feel you have been harmed/offended by, or, disagree with any of the above statements or images, please feel free to fuck right off.