Science is good they'll figure it out. (pun intended) Another branch is Archaeology.
That's not as clear as chemistry or Mechanics of materials, there's a lot of puzzles to solve and amazingly they usually get it right. 
However this one I'm not so sure...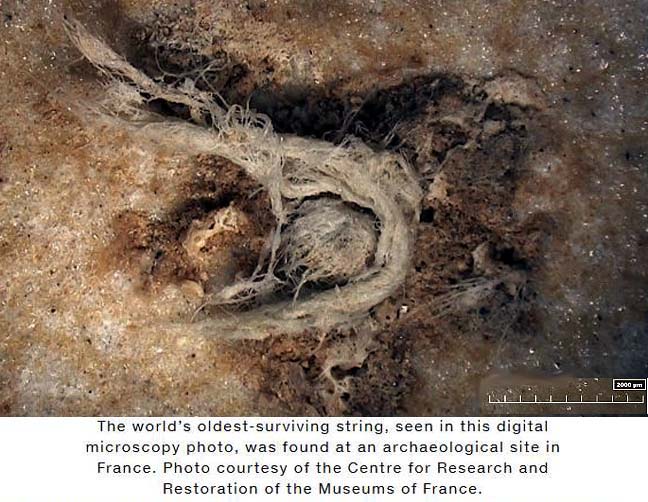 Now I'm not an archaeologist, have never played one on TV, and didn't stay at a motel last night, but I don't see string. 
I see some fibers with a little twist, but that could have been somebody playing with their Saber-Tooth kitten.
Maybe someone started a diet and was distracting themselves from tummy grumbles while watching the Flintstones.
There's a lot of possibilities but string I don't see.
Last edited by xoxoxoBruce (1/23/2021 3:35 am)
---
Freedom is just another word for nothin' left to lose.