I'm a famous ghost-writer!
Parkrun USA picked up on the run report from my local parkrun this week on their phacebook page.  I decided to write it as one of the regular barkrunners because no-one else is volunteering for that job at the moment but after two consecutive reports by me, I figured a "different voice" might not be a bad thing.  I'm just amused it was noticed and commented on -there are about 40 parkruns in the US now, I think.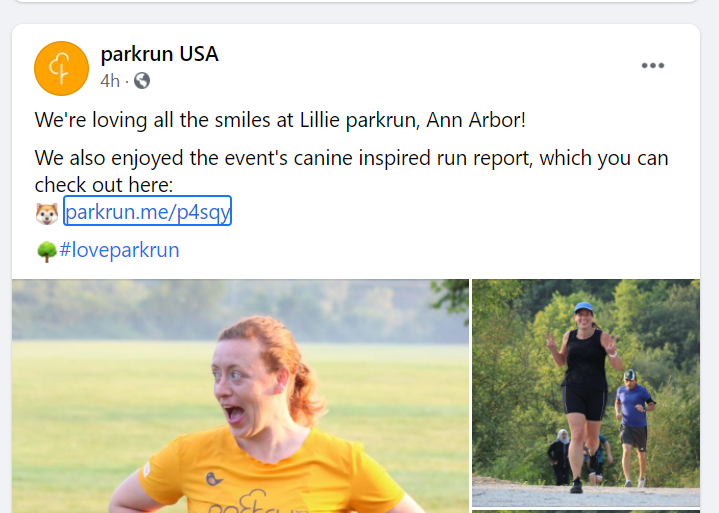 Here's the reportitself if you really want to read at. Charlie's human took the pictures.  We colluded.
---
The most difficult thing is the decision to act, the rest is merely tenacity  Amelia Earhart