Not sure if the French or Brits were responsible for this, but I wouldn't want to be the guy that opened the door at the end to let the high strung racehorse out...  or the one to clean the box.
I can't imagine the trucks or cranes of that era being gentle.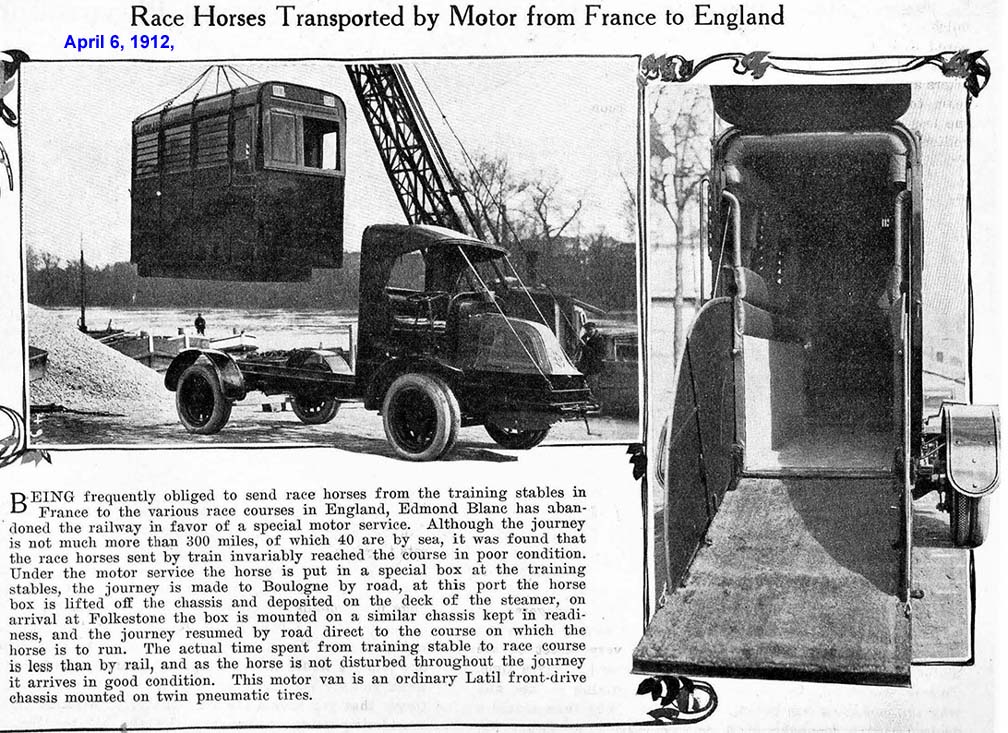 ---
Freedom is just another word for nothin' left to lose.