We're aware that Texas is the sum total of superlatives.
Everything is bigger, better, worse, hotter, colder, wetter, drier than anywhere else.
So must the convenience stores selling gasoline be worthy of (clap clap) Texas.
This one has a crew working full time, 24 x 7, cleaning the toilets.
There's probably a side benefit of having the toilets monitored that much in vandalism reduction.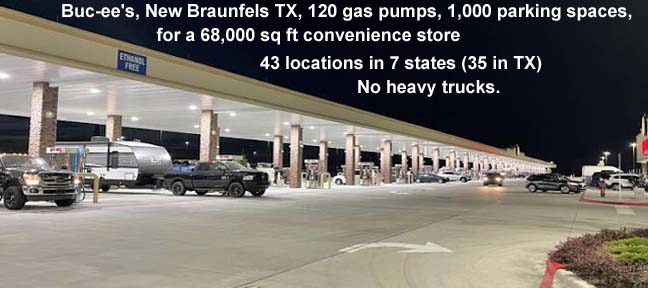 ---
Freedom is just another word for nothin' left to lose.