Wood railroad ties 7"x 9", 8'6" long, weigh from 160 to 200 lbs, and cost between $50 and $60 each.
Switch ties are the same size but 9' to 16' long costing $11.90 per foot.
Wood ties last between 8 and 25 years depending on the type wood and location.
The concrete ties last about 40 years but can't find a straight answer on cost.
The US and Canadian railroads replace between 20 and 22 Million ties each year.  Caramba!
 
Here's 1 million ties cut over one winter by a Swedish crew in Canada. Circa 1928.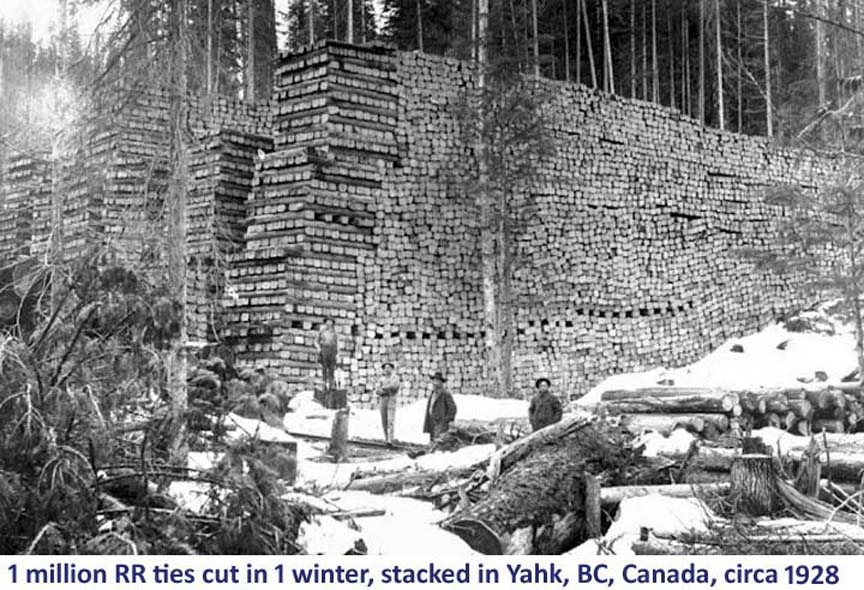 While we're on railroads, history abounds with tales of the Railroad Barons throwing their weight around.
This poster warns rather dramatically of a rail line connecting Delaware and New Jersey lines by running right through Philly.
I mean right up Broad Street, the crack in Philly's ass, claiming to be a service like a trolley car.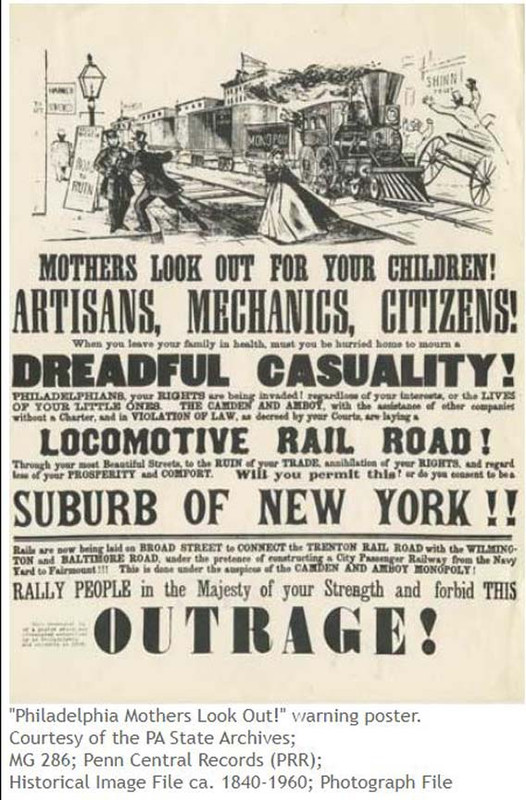 ---
Freedom is just another word for nothin' left to lose.