Because of the flak from left-wing, commie, pinko, liberal, busybody, cancel culture, do-gooders, the circuses of the world,
where one of the biggest draws was the animals, are between a shit and a sweat on how to operate. 
One idea was holograms..
.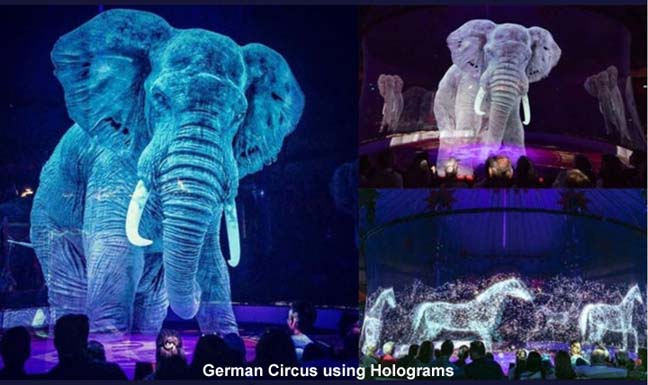 I'd be attracted to the novelty, but they don't give that gut level satisfaction of seeing an Elephant hooked and beaten
---
Freedom is just another word for nothin' left to lose.