Some  conservative  bloggers are whipping up as much red state/blue state froth as they can, claiming the forced shut downs ruined the blue states whereas the red state governors had more sense.
People are moving...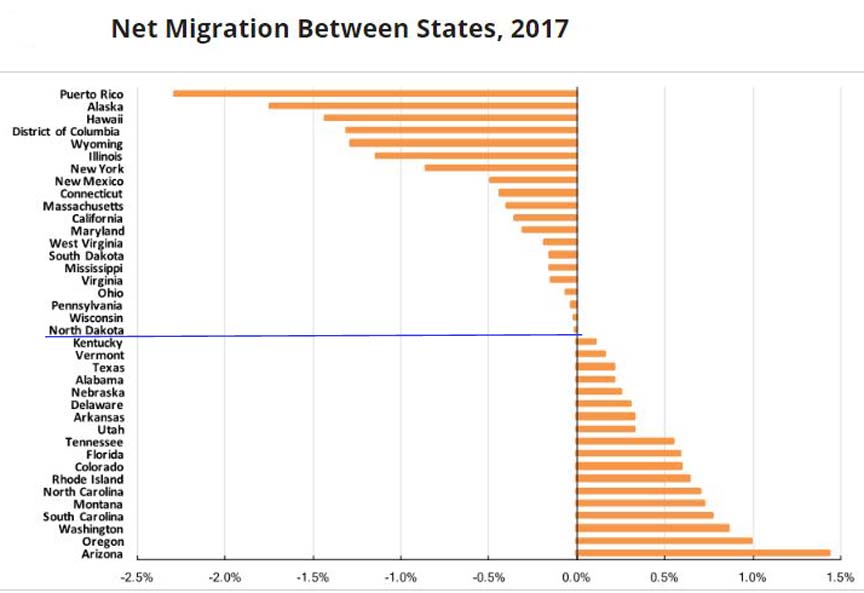 This is from before that, trump had aliens scared, people looking for milder weather, lower cost of living and a million other reasons.
But this is what u-haul reports is going on. Maybe the people moving north hire movers.
Some data from various sources, first debt...



Those are the extremes.
Now all the states...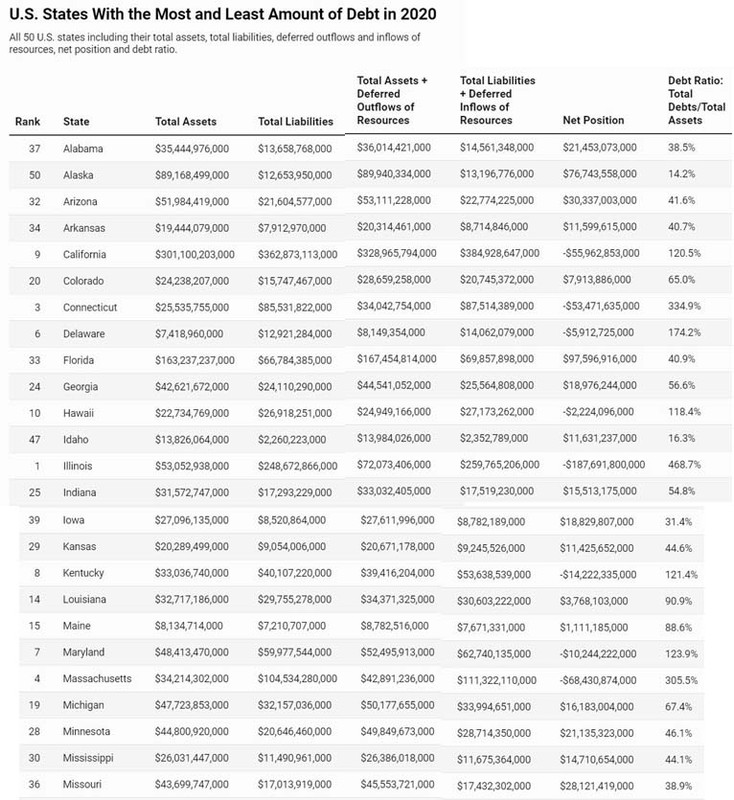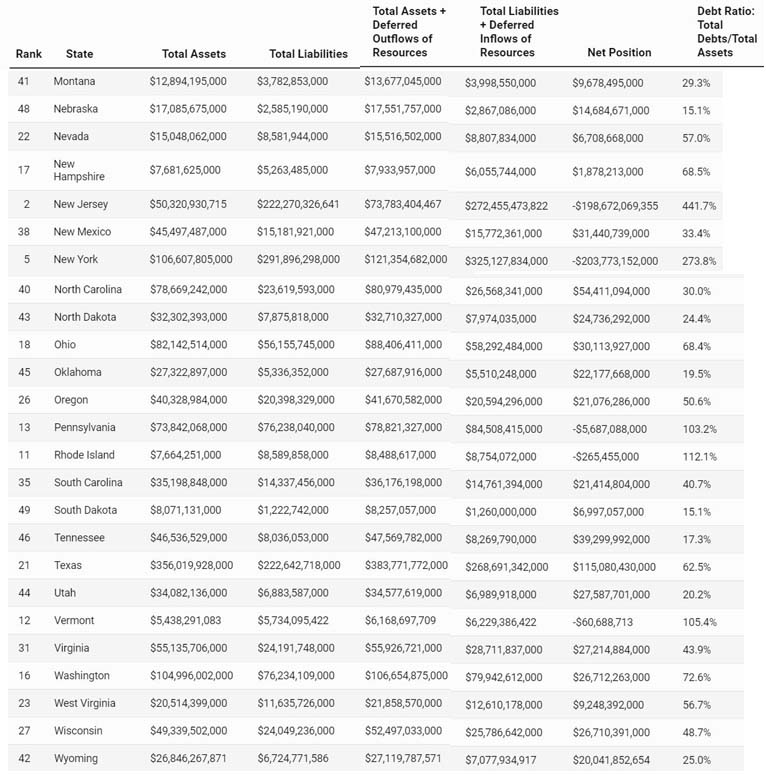 Taxes...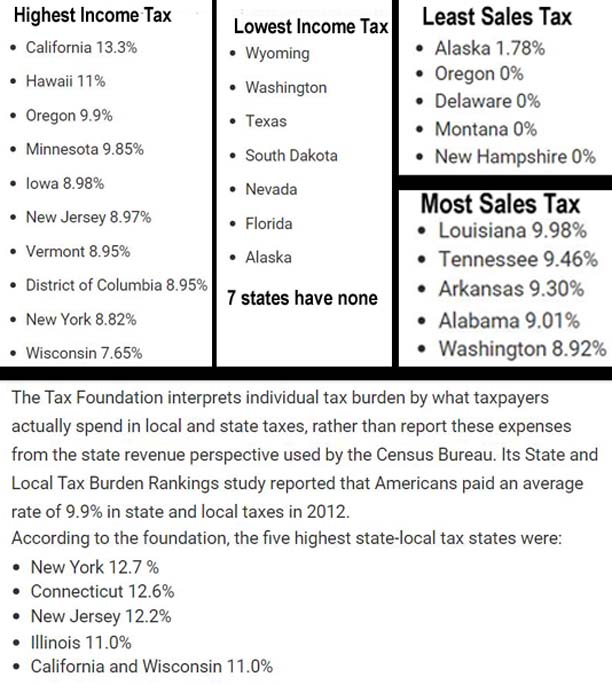 And Warren Buffet  warns about states with big unfunded pension deficits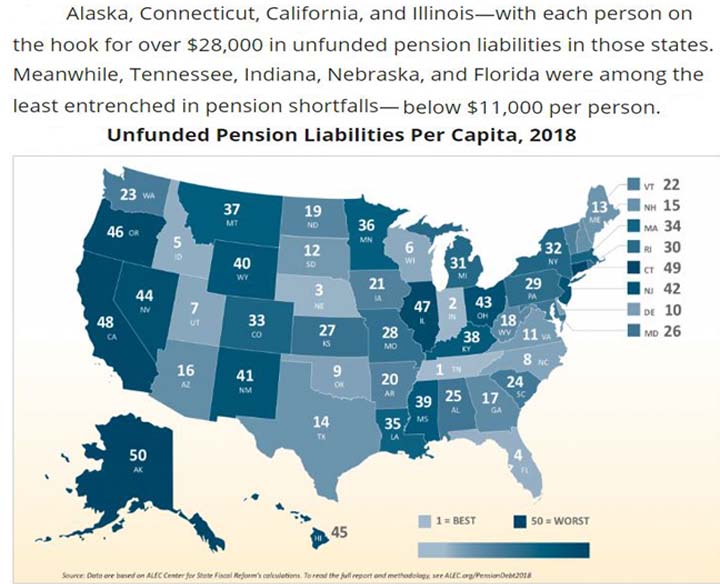 That means every other state falls between $11,000 and $28,000 per resident.
I don't know if this shit is useful or even interesting to anyone here.
I found it interesting and spent way too much time on it to shit can it, so here it is.
Maybe you can win a bar bet as most of these numbers are from Forbes.
---
Freedom is just another word for nothin' left to lose.