I have type II. It got to where the Metformin and Insulin wouldn't do it so Dulaglutide was added.
One shot a week at $200 a shot. I'm sure the high price is partially the delivery system that's close to idiot proof.
Just pull the combination cap/plug off the end, turn the top from red to green,  place against the skin and push the button.
It will push the needle out far enough to penetrate, inject the fluid, and retract the needle a safe distance inside,  then throw it away. 
Of course being me I had to take one apart to see how it worked. That can not be done without destroying it. 

Also, each package of 4 shots contains paperwork.
Instructions is  4¼ x 38½ inches, printed on both sides.
Medication Guide is 13 x 31 inches, printed on both sides in what looks like type no bigger than 10.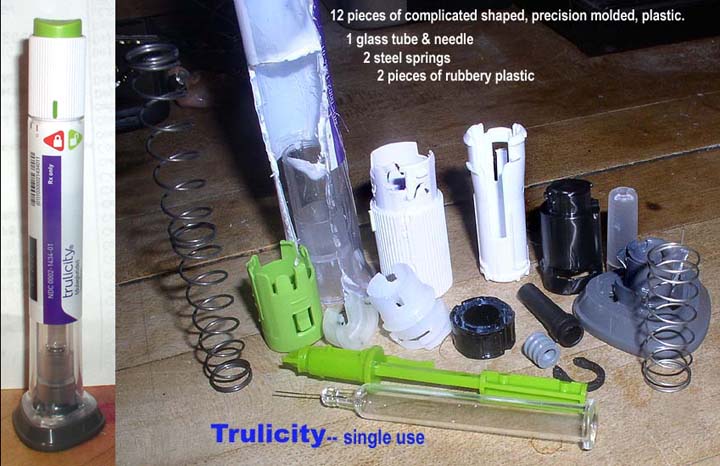 ---
Freedom is just another word for nothin' left to lose.